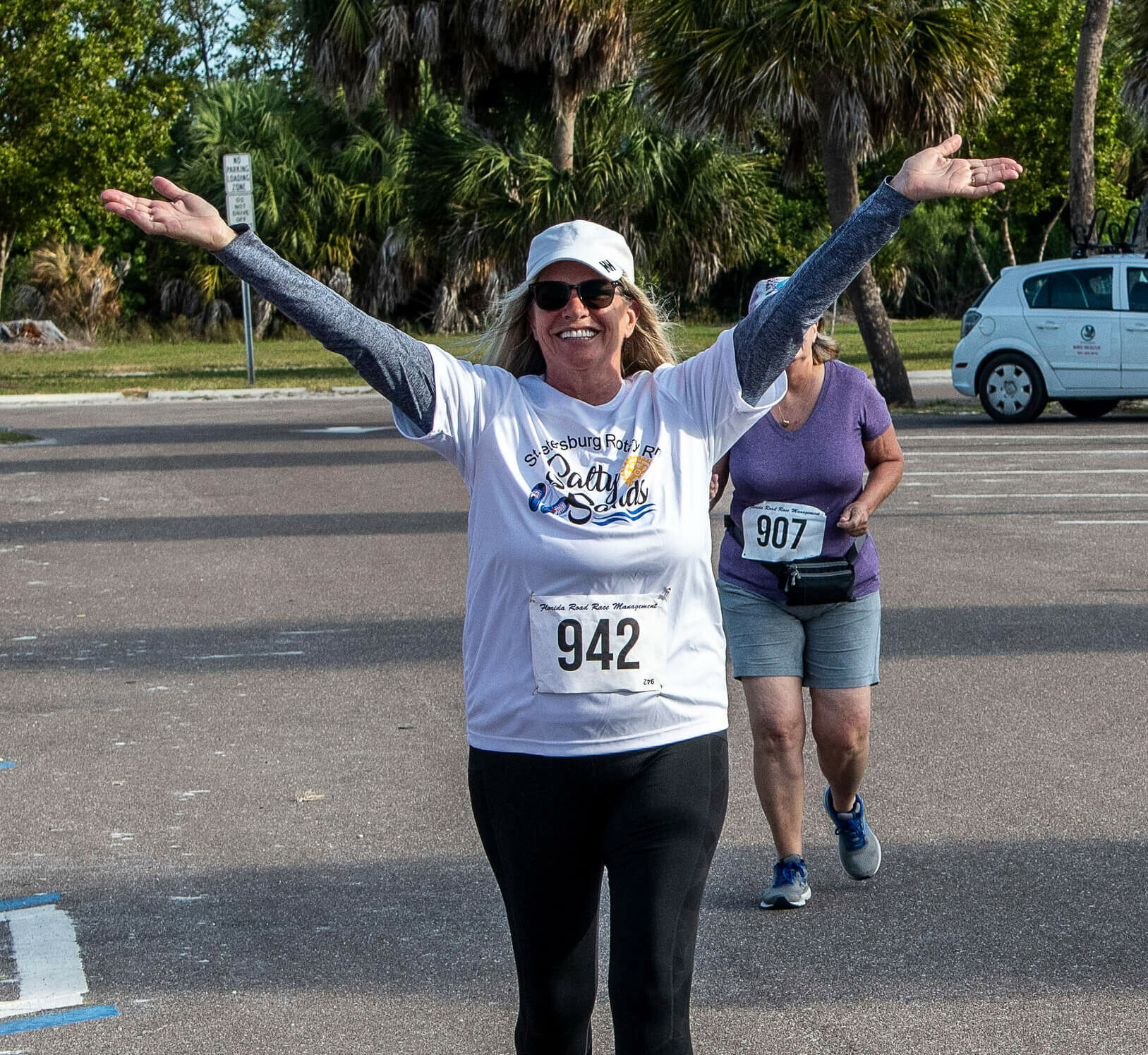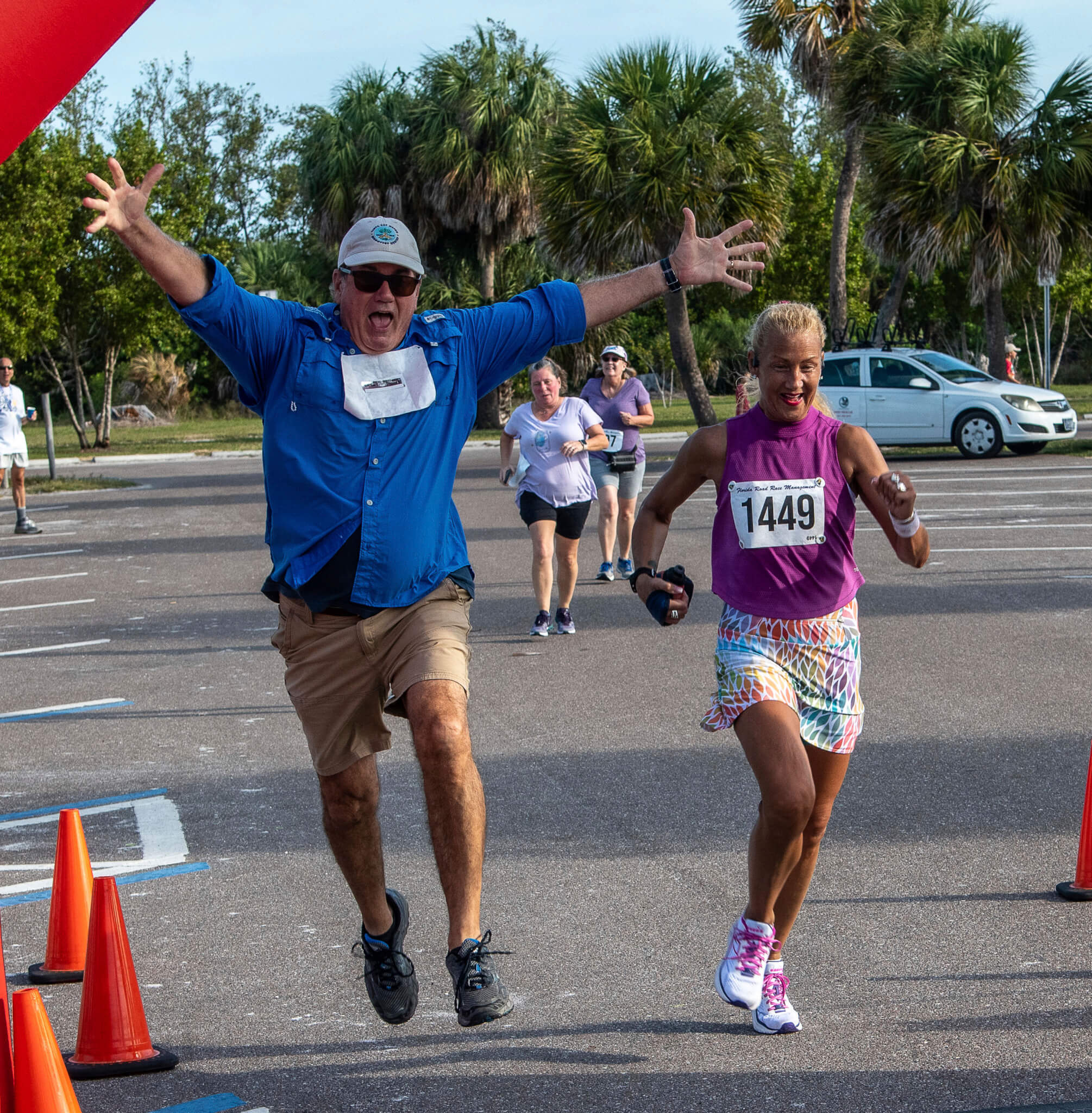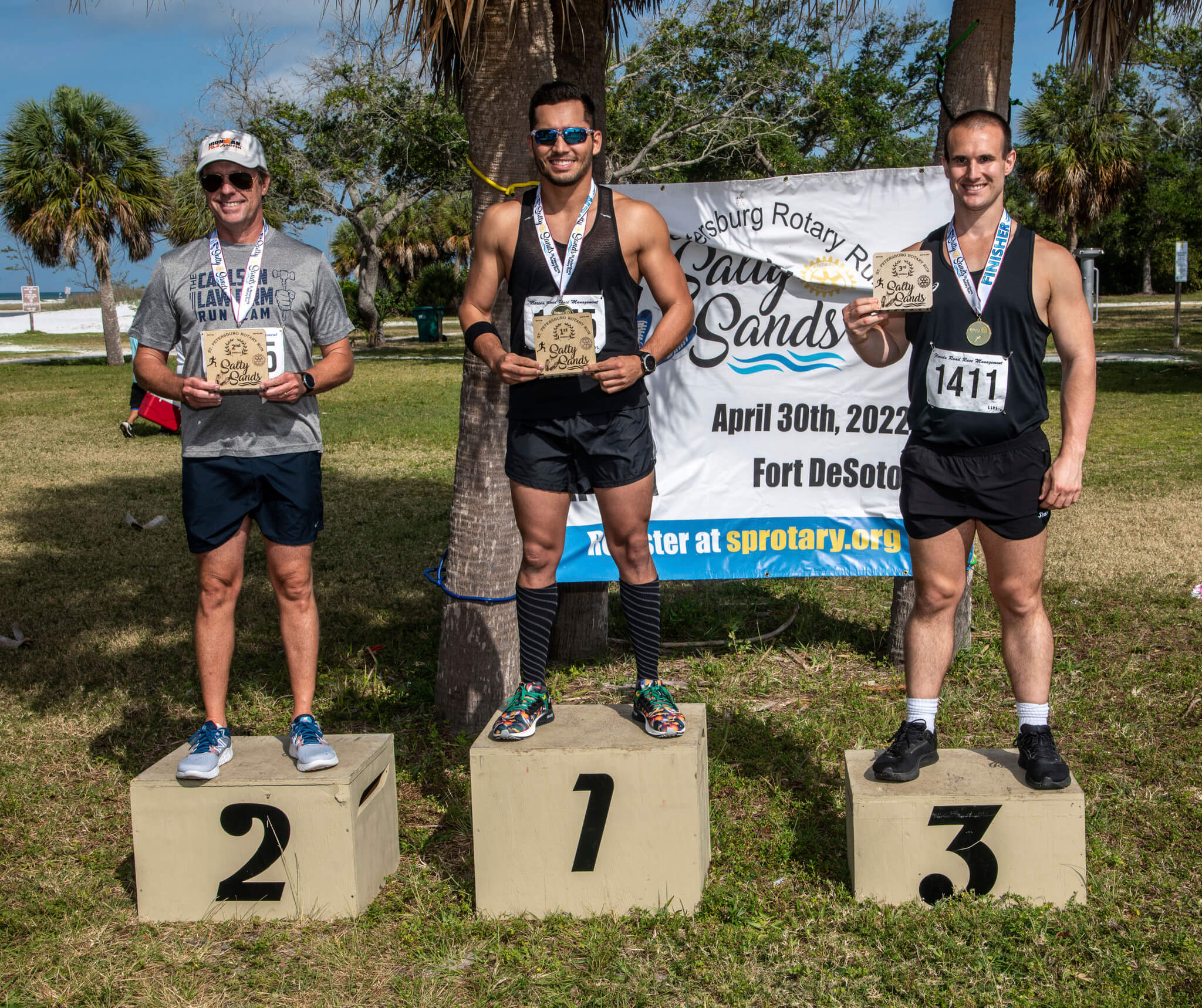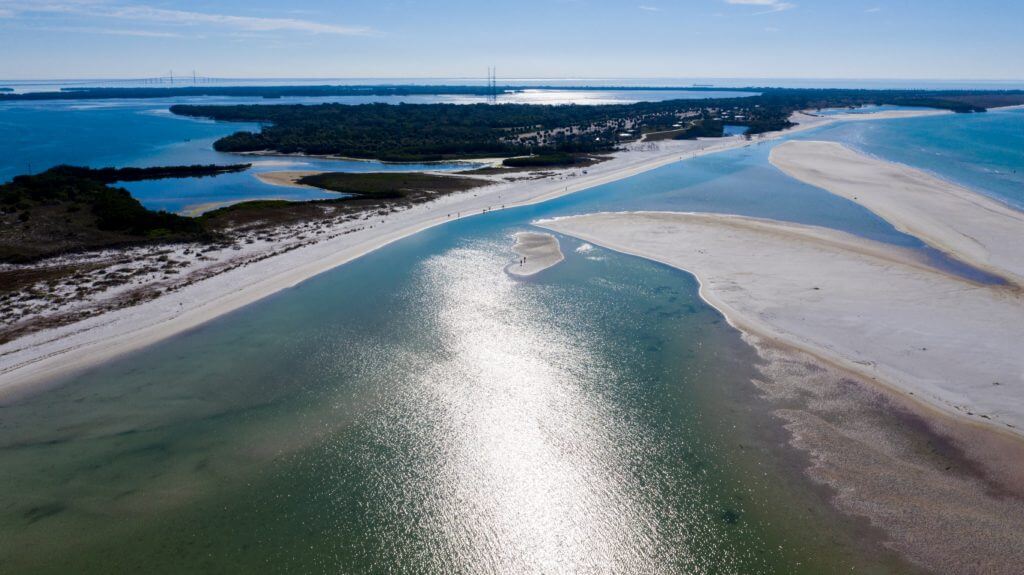 Rotary Club of Saint Petersburg 5K /10K RUN and 1 mile Fun Run/Walk
REGISTRATION FORM
Date: April 22, 2023
Time: 7:00 am
Location: 3500 Pinellas Bayway South, Tierra Verde, Florida 33715
The Rotary Club of St Petersburg is happy to announce the 2nd Annual Salty Sands Run/Walk, which will take place Saturday April 22, 2023 in beautiful Fort Desoto Park. The event will feature a 10k Run, 5K Run and a 1 Mile Fun Run/Walk, so there is a distance for everyone and we hope that you will come out and join us.
Rotary is always looking for ways to support our community and the amazing non-profit organizations that are continually striving to make St Petersburg a better place. In fact, there are so many great organizations that sometimes it's tough to just choose one, so this year we are launching a new concept for the Salty Sands that we are calling the Charity Challenge.
Instead of us choosing a charity that event proceeds will given to, we are asking the runners to choose! This is going to be super easy, fun and maybe even a little competitive.
Here's how it works…
Rotary has selected the following three local non-profits that will compete against each other to win a percentage of the event proceeds and you will be asked to select one to support when you register.
The rules for winning are simple. Any registered participant in the 1 mile run/walk, the 5k or the 10k race counts as one point for the selected charity. The organization that ends up with the most points wins the most money.
*The only twist is that bonus points will be given based on race results, so the final point totals will not be determined until the day of the event.
Bonus Points are awarded to your organization if a registered participant places as follows in the timed 5k or 10k races. *The 1 mile walk/run is not timed, so there will be no extra points allocated to that race. Bonus Points for overall 5k and 10k winners
Men's 1st place = 15 points Women's 1st place = 15 points
Men's 2nd place = 10 points Women's 2nd place = 10 points
Men's 3rd place = 5 points Women's 3rd place = 5 points
5 Bonus points will also be awarded to each first place age group winner in the following eight age groups. 14 and under, 15-19, 20-29, 30-39, 40-49, 50-59, 60-69, 70+
Race day timing and fees are as follow:
$45 until March 31
$50 April 1 to April 21
$55 Race day registration
$35 until March 31
$40 April 1 to April 21
$45 Race day registration
8:00 am 1 Mile Fun Run/Walk
$25 until March 31
$30 April 1 to April 21
$35 Race day registration
*Student discount for any registrants <22 ($10 off 5k/10K, $5 discount off 1 mile)
The course is a flat, scenic loop that begins at North Beach, wraps its way south, through Arrowhead picnic area then crosses the road and returns to the Start/Finish line. The 10K will be two loops of the course. Both the 5k and 10k races will be professionally timed with individual bibs/chips. The 1mile Fun Run/Walk will not be individually timed.
All participants in the 5k and 10k will receive a t-shirt and a finisher medal. Overall awards will be given to top three male and female finishers as well as the top two finishers in each age group (14 and under, 15-19, 20-29, 30-39, 40-49, 50-59, 60-69, 70+). The awards are custom creations on wood by local artist, Dean Forss, and since it is Earth Day there will be an earth theme that you will have to wait to see!
This event is family-friendly and kids and strollers are most welcome. For your safety and the safety of fellow participants, dogs are not allowed on the course.