WELCOME TO THE
ROTARY CLUB
OF ST. PETERSBURG, FL
WELCOME TO THE
ROTARY CLUB

OF ST. PETERSBURG, FL
CELEBRATING OUR CENTENNIAL & 100 YEARS IN ST. PETE
MEMBERS IN OUR ST. PETERSBURG ROTARY CLUB
RAISING $100K for St. Pete Pack-A-Sack PROGRAM
ABOUT US
We're an international SERVICE club with 1.2M members worldwide, not a social club. Being a social is a byproduct of what we do to help our community and those less fortunate throughout the world. Rotary provides networking opportunities although that wasn't the goal of Paul Harris.
If you are looking for ways to engage with business men and women committed to serving our community and our world we invite you to become one of 1.2 million Rotarians around the world by joining The Rotary Club of St. Petersburg, the largest and oldest service club in our community.
We invite you to visit us at our Friday meetings at noon at the St. Petersburg Yacht Club.  It would be our pleasure to have you as a guest. If you would like more information, contact us today!
Rotary's Guiding Principles
Rotary's guiding principles have been developed over the years to provide Rotarians with a strong, common purpose and direction. They serve as a foundation for our relationships with each other and the action we take in the world.
We channel our commitment to service at home and abroad through five Avenues of Service, which are the foundation of our club's activity.
4 Way Test
Of the Things we think, say and do: is it the truth?
Is it fair to all concerned?
Will it build goodwill and better friendships?
Will it be beneficial to all concerned?
5 Avenues of Service
1. Club Service
2. Vocational service
3. Community Service
4. International Service
5. Youth Service-New Generations Service
6 Avenues of Focus
1. Peace and conflict resolution
2. Disease prevention and treatment
3. Water and sanitation
4. Maternal and child health
5. Basic education and literacy
6. Economic and community development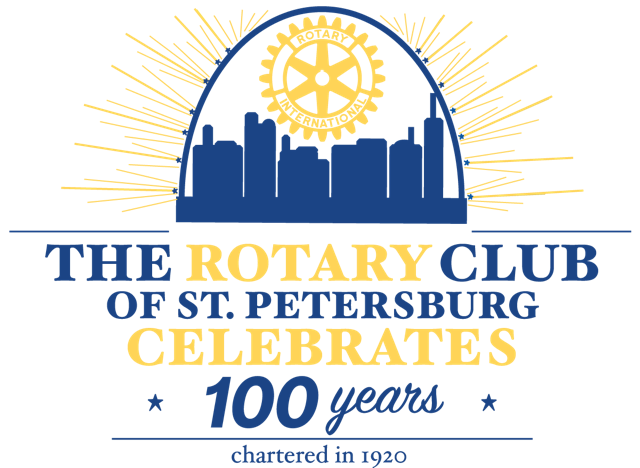 ALL ROTARY CLUB OF ST. PETERSBURG MEETINGS ARE TEMPORARILY SUSPENDED
"WHATEVER ROTARY MAY MEAN TO US, TO THE WORLD IT WILL BE KNOWN BY THE RESULTS IT ACHIEVES."
– PAUL P. HARRIS
Our 1.2 million-member organization started with the vision of one man—Paul P. Harris. The Chicago attorney formed one of the world's first service organizations, the Rotary Club of Chicago, on February 23, 1905 as a place where professionals with diverse backgrounds could exchange ideas and form meaningful, lifelong friendships. Rotary's name came from the group's early practice of rotating meetings among the offices of each member.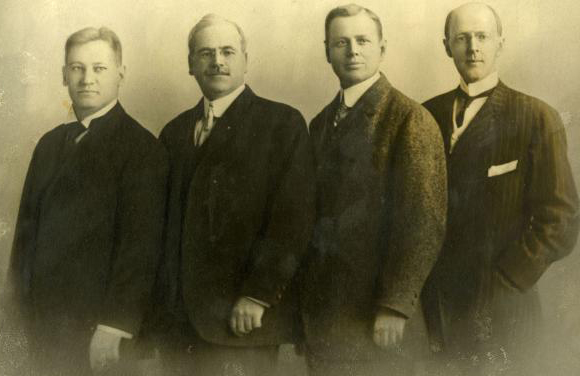 WHAT IS THE ROTARY CLUB MOTTO?
Service Above Self
HOW MANY MEMBERS INTERNATIONALLY DOES THE ROTARY CLUB HAVE?
1.22 MILLION
HOW MANY ROTARY MEMBER CLUBS ARE THERE?
There are over 35,000 member clubs worldwide, and still growing!
WHEN WAS THE ROTARY CLUB FOUNDED?
February 23, 1905
WHERE WAS THE ROTARY CLUB FOUNDED?
Chicago, IL
HOW WAS THE ROTARY CLUB FOUNDED?
The first Rotary Club was formed when attorney Paul P. Harris called together a meeting of three business acquaintances in downtown Chicago, United States.